INTRODUCING: WAH-WAH WORLD!!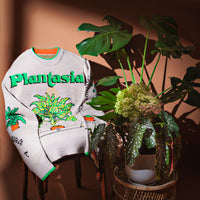 WAH-WAH x PLANTASIA
WAH-WAH x Mother Earth's PLANTASIA by Mort Garson
Is your ficus forlorn?
Is your aspidistra ailing?
Is your monstera mopey? 
Is your cactus... err, cactus?
Sounds like they need to listen to the sweet and nurturing psychedelic sounds of Mother Earth's Plantasia! Mort Garson was a pioneer of electronic music and an early adopter of the moog synthesiser, which he solely used to compose the plant friendly album Plantasia from 1976. The album was originally released as a promotional item for customers of Mother Earth nursery on Melrose Ave in Los Angeles. With the tagline, "Warm earth music for plants…and the people that love them", the album made its way into the homes of many a green thumbed indoor plant enthusiast on the west coast. Almost 50 years later, the cult of Plantasia continues to thrive and grow, much like the photosynthesising friends it was composed for!
Shop now!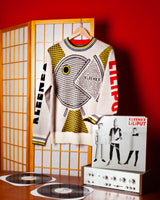 WAH-WAH x KLEENEX LiLiPUT
When defining the 'look' of punk, the history books would lead you to believe it's all unwell looking men in leather jackets and spiky hair being rude. Then there's Kleenex / LiLiPUT. On the cover of their 'First Songs' compilation issued by Kill Rock Stars, rather than posturing in the punk uniform, the group is pictured showing off some nifty costumes and toy swords they've made themselves with some bits of cardboard. This is the essence of Kleenex's music and their take on punk; creative, resourceful and uninterested in following anyone's blueprint.


Shop Now